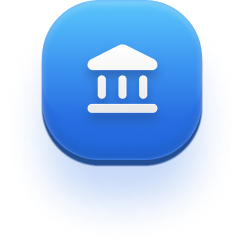 Financial Technology
In 1998, one of our initial solutions was building the world's first real-time online banking system. At that time, every online banking system relied on batch processes, displaying the previous day's account balances and transactions.. In order to solve this problem, CST worked with the US Office of Currency Control to develop new banking regulations that addressed the interaction between mainframe computers and banking software over the internet. Creating this solution for our banking client required an deep understanding of encryption, firewalls, mainframe software, internet routing, and parallel computing.
Blockchain Integration
In 2015, CST recognized the emergence of Ethereum as an inception point in fintech. Blockchain and distributed ledger technology would become one of the most transformative and groundbreaking technologies for the internet and our era. Our expertise extends to a range of services in this domain, including cryptocurrency integration and development, blockchain investment strategies, and the seamless transition of tangible products into digital marketplaces.
Financial Inclusion
Presently, close to 2 billion individuals lack access to banking services, with the majority residing in developing nations. Since our inception, CST has worked to help these developing countries lift people out of poverty by providing economic opportunities. Our commitment entails a multifaceted strategy, encompassing the development of solutions across various sectors, including banking, microfinancing, the establishment of treasuries for commodities like grains, livestock, and metals, as well as philanthropic initiatives.